Puppies (12-10-2004)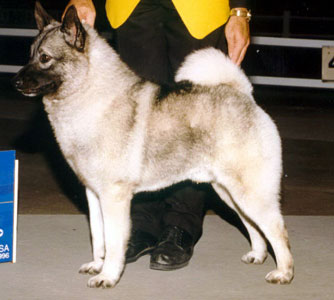 Here's Dad:
CH Jandal's Destry Rides Again
"Jimmy"
Could lightning strike twice? Jimmy's last litter produced Harrison, the finest Elkhound we have ever bred!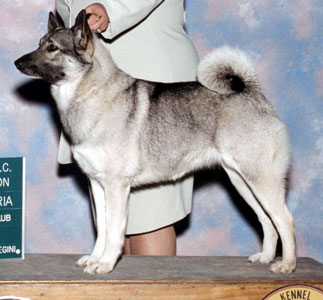 The Queen Mum:
CH Jandal's It Had To Be You
"Ginny"
This is Ginny's second litter, just as beautiful as the first!
Jimmy and Ginny proudly announce the arrival of their children: 4 girls and 2 boys!
Whelped December 10, 2004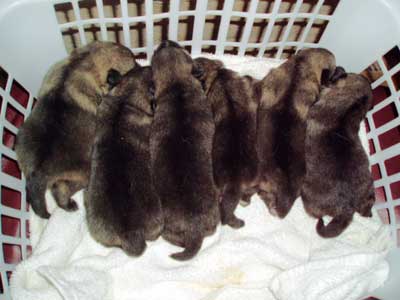 Basket O'Puppies, 3 days old!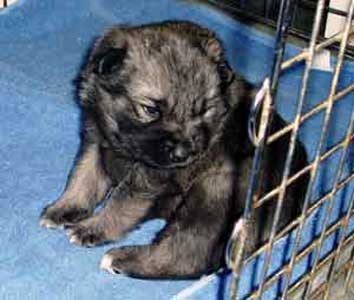 Did I hear reindeer?? Waiting for Santa at 2 weeks old.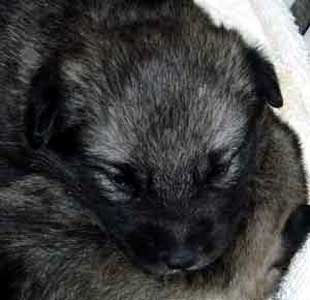 My brother sure makes a nice pillow! - 2 weeks old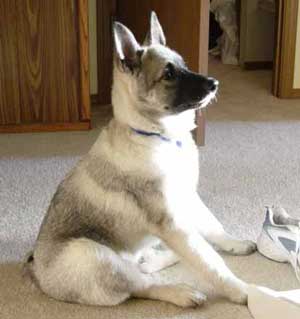 Bingo in St. Charles, MO - 3.5 months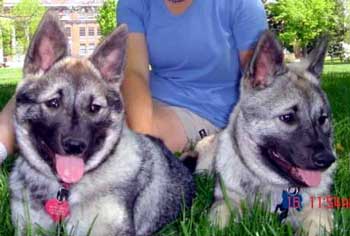 Penny and Lilly on campus at Venderbilt University, Nashville, TN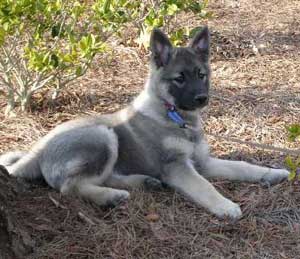 Grisham on campus at Ole Miss, Oxford, MS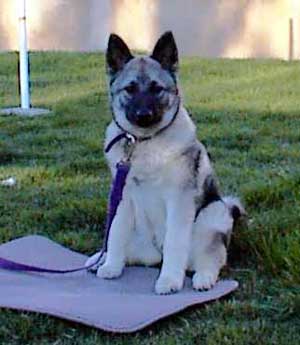 Piper in Salt Lake City, UT