Puppies (10-09-2007)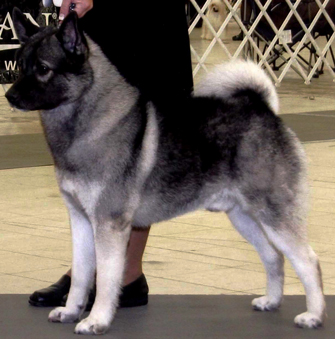 Here's Dad:
CH Jandal's Return of the Jedi
"Hans" Hans in the ring...on the way to his Championship!
Hans and Jezzy proudly announce their litter of 3 boys and 3 girls, whelped October 9, 2007
Click Here to see the Puppies' Pedigree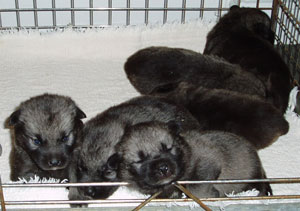 "You woke us up for what?" (14 days Old)
The following pictures were taken November 18 - almost 6 weeks old!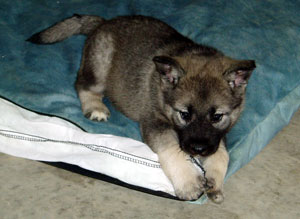 Helen (puppy #4) at 7.5 weeks, waiting to go to her new home in California!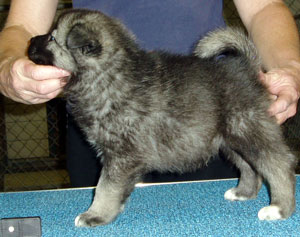 Puppy #1 (Male) This isn't much fun! He flew to his new home in Sunny Valley, Oregon.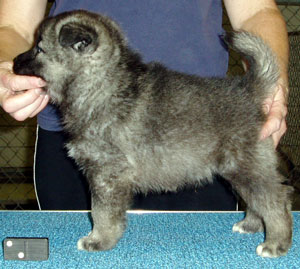 Puppy #2 (male) I'm pretty good at this show stuff! He is now at his new home in Midland, Texas.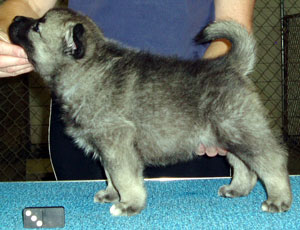 Puppy #3 (male) S-T-R-E-T-C-H! He is now looking for moose at his new home in Yakutat, Alaska.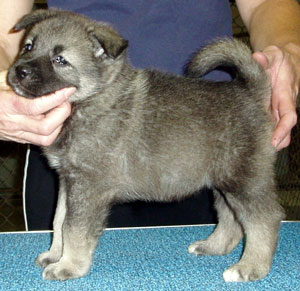 Puppy #4 (female) Why am I doing this? I would rather be playing! Helen will soon be in her new home in California.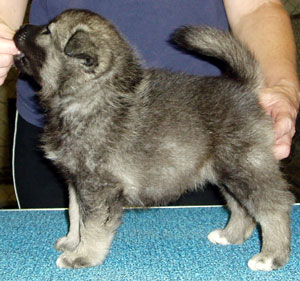 Puppy #5 (female) Hmmm, fingers taste just like puppy mush! She has made the trip to her new home in Coral Gables, Florida.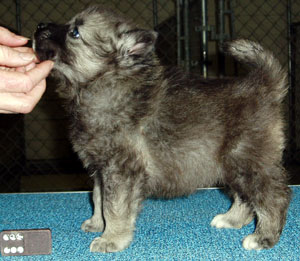 Puppy #6 (female) I may be the littlest, but I am TOUGH and DETERMINED! She is now at her new home in San Antonio, Texas.