Puppies (12-01-2003)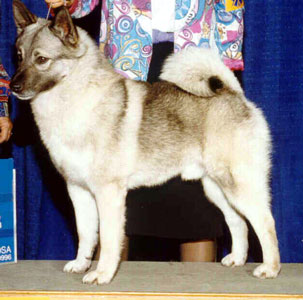 The proud dad:
CH Jandal's Stagecoach
"John-John"
Another beautiful litter of puppies sired by this young champion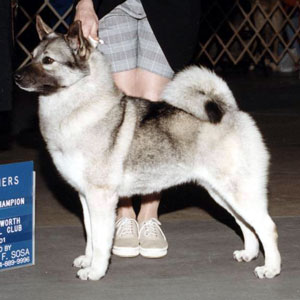 The proud mom:
CH Jandal's All About Eve
"Bette"
Bette's second litter! Her first litter produced our champion Ginny!
John-John and Bette are proud to announce the arrival of their litter.... 4 boys and 3 girls!
Whelped December 1, 2003.
Click Here to see the Puppies' Pedigree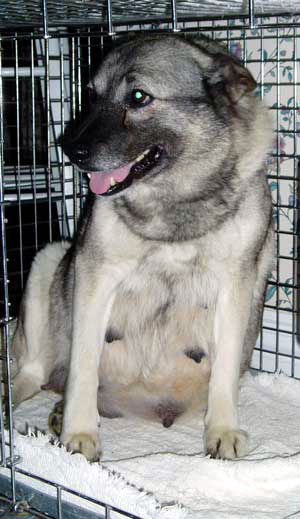 Bette waiting patiently for her babies to arrive!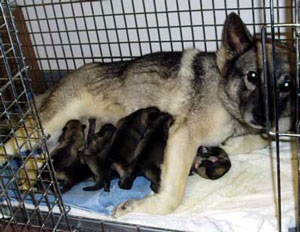 The snack bar is open! Youngest baby is about 3 hours old!
Notice the puppy on the far right...backstroke!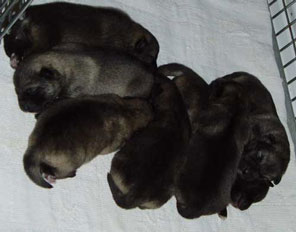 The gang's all here!. All 7 puppies sleeping off a big meal.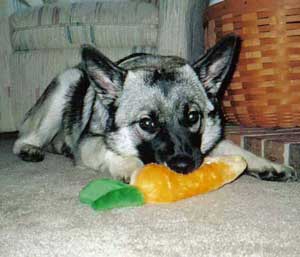 "Maggie" with her carrot in Wichita, KS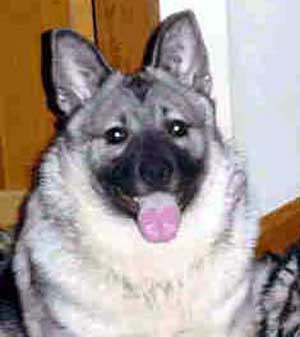 "Niki" in Baltimore at 6 months